Trantec, Sj33, Headmic With Standard Locking Jack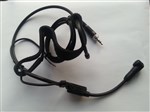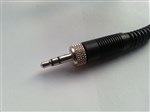 * Shipping price shown uses the cheapest domestic shipping service. More options available at checkout.
The Trantec SJ33 is a headmic for presentation or aerobics use. Supplied with a 3.5mm stereo locking jack plug for use with the Trantec S4.4 and 4.16 range of radio transmitters. Also available is the TS33 (same mic) but with lemo plug fitted. See separate listing for the TS33.
Fits Sennheiser Freeport and Tractec S4.4 systems with 3.5mm locking jack.